Just like an Astronaut
With the ARMSTRONG, convincing results can be achieved through electromagnetic impulses at the speed of light. Because an ARMSTRONG session can be compared to about 20,000 sit-ups or squats. You will be fascinated how quickly you can get closer to your goal of a tight and muscular body!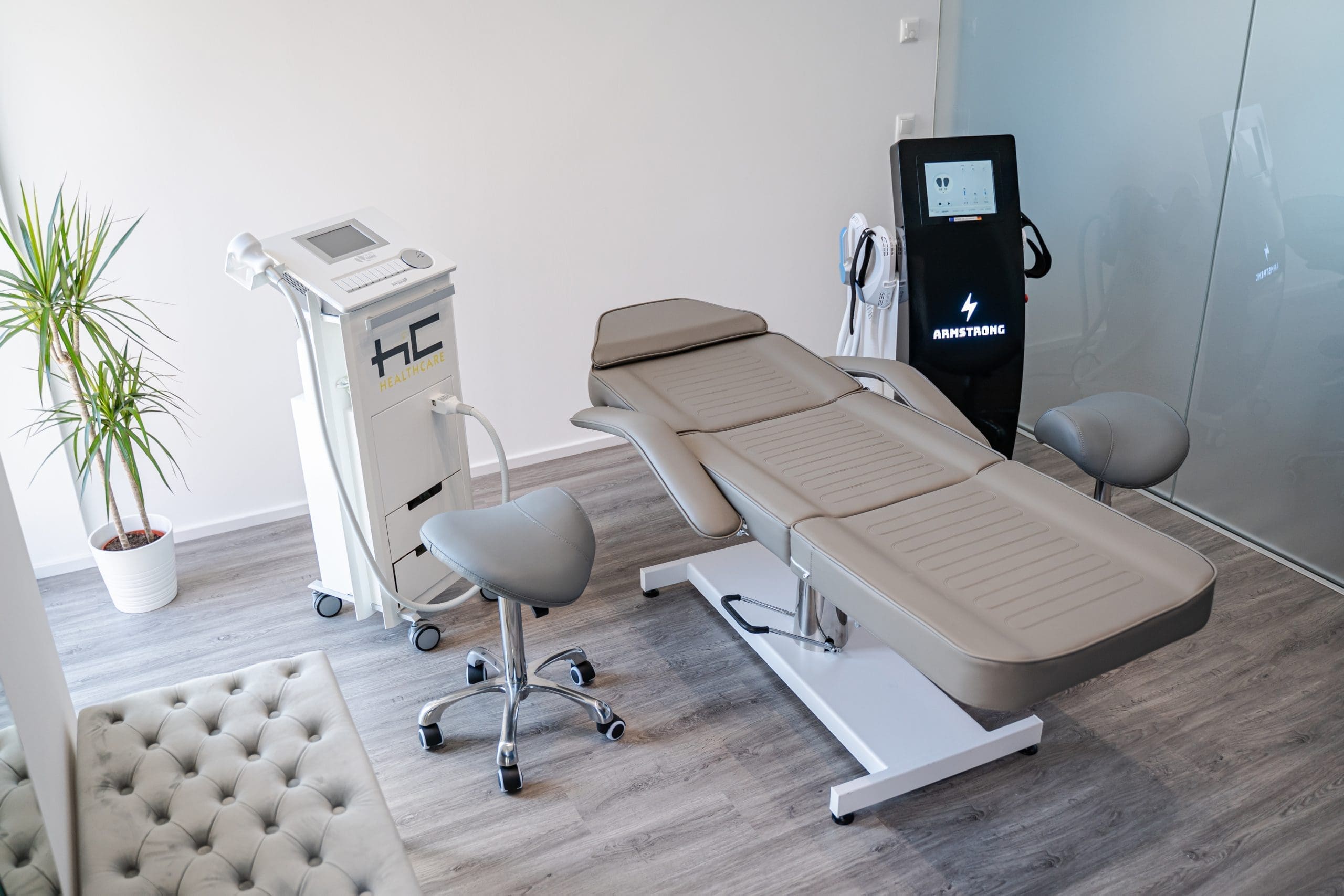 Your muscle volume is gently strengthened in record time and your body is shaped. Let yourself be convinced!
Strengthen, build and grow
Our specialist staff will discuss with you in advance where exactly you want to build muscle and advise you on your desired figure. The right zones are selected together and the device is set accordingly.
The applicator is then placed and attached to the appropriate muscle area. Electromagnetic impulses stimulate the affected areas and thus stimulate a much stronger muscle contraction than with regular training.
ARMSTRONG results in greater muscle density and muscle volume in just 30 minutes session and is comparable to about 20,000 sit-ups or squats. You'll be amazed at how quickly you get closer to your goal!
Book your appointment now and see for yourself!
Skip sit-ups or squats. Rely on electromagnetic impulses and experience how quickly you can build muscle. We look forward to you!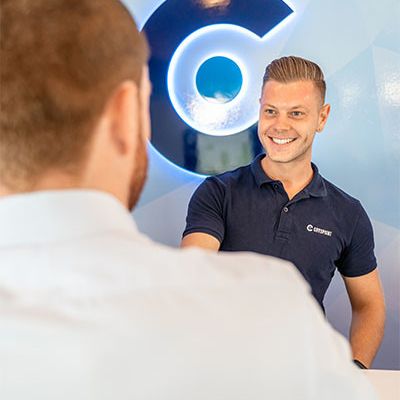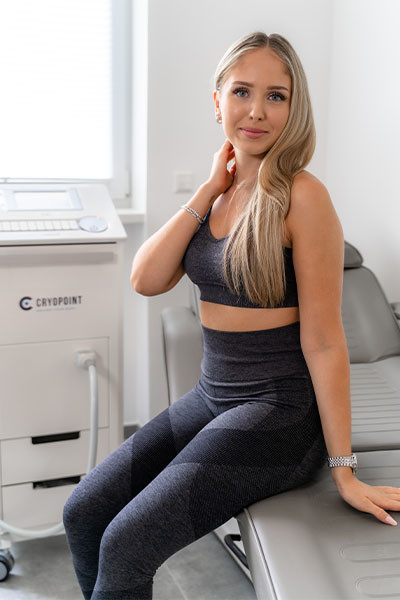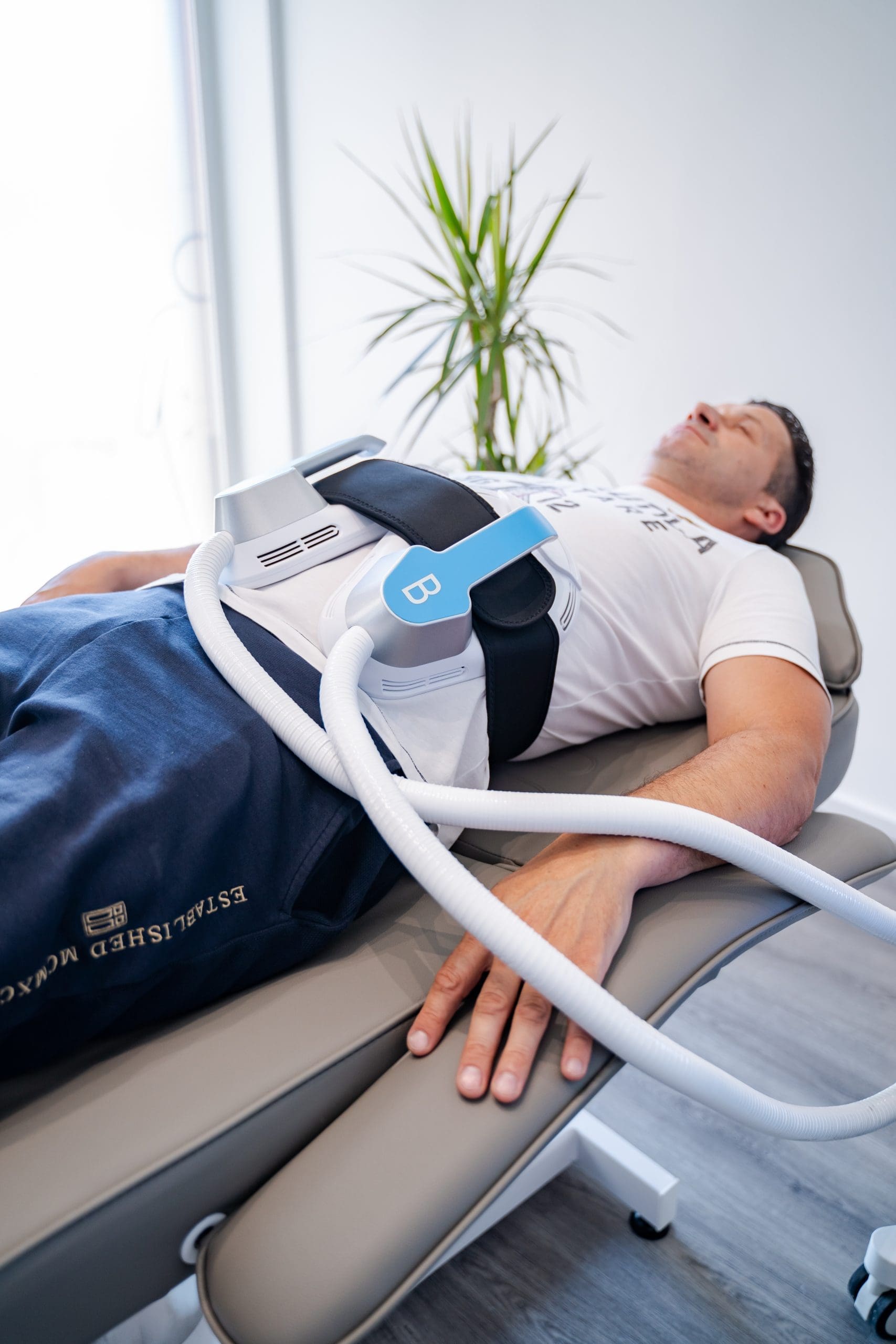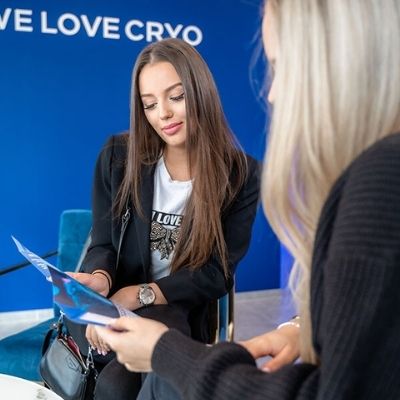 Like an astronaut
Convincing results at the speed of light. Ready?
You will be amazed how much better and faster you can achieve strong results! Furthermore, this application is suitable for gentle muscle building during injury breaks. The technology behind ARMSTRONG was originally used in space travel , since weightlessness in space leads to a particularly rapid loss of muscle mass in astronauts, which is counteracted with electromagnetic impulses. ARMSTRONG can be used on the buttocks, abdomen, legs and arms . The application leads to the growth of myofibrils and the production of new protein chains and muscle fibers – or to put it more simply: to higher muscle density and larger muscle volume.
What are you waiting for? Book your appointment now!
Find a location near you and let the results convince you. We look forward to you!
We're happy to help
Do you still have questions?
Feel free to stop by one of our stores if your questions cannot be answered. We would be happy to advise you without obligation!
How do I book and pay for an application?
Simply click on one of the "Book an appointment" button, select the application and a suitable appointment. Payment is made directly on site.
For whom is the ARMSTRONG suitable?
The Armstrong application is suitable for people who want to build up their muscles and tone their body in the shortest possible time. Even after phases of injury, rehabilitation stays and long breaks from sports, the ARMSTRONG can be used to strengthen and build up the muscles again. This can also be done in addition to regular fitness training.
How does the ARMSTRONG session work?
Together, the muscles that you want to build are selected. After the device is attached and started, you can relax for 30 minutes while building your muscles – as if by magic! After the ARMSTRONG session, you can start your everyday life again full of energy and self-confidence.
The Armstrong application uses electromagnetic impulses to simulate the natural contraction of the selected muscle groups, thus promoting fast and efficient muscle building.
Can I expect lasting results or do I need multiple sessions?
Here it is like with the usual strength training in the gym. If the muscle is no longer stimulated, it also breaks down again. Anyone who uses the Armstrong application regularly can maintain their standard and permanently strengthen their muscles. Of course, success also depends heavily on the respective lifestyle. Who on nutrition, exercise and co. pays attention, of course, benefits longer and faster from the newly gained muscle mass. On average, it takes 4 applications before you see visible results.
How long does a session last?
Each session lasts 30 minutes.
What measures have you taken regarding Covid-19?
Our hygiene standards are basically Corona-compliant: We disinfect our cabins, give 1:1 appointments and our customers wear mouth-nose masks to protect their respiratory tract. Currently, we only had to expand our measures to the extent that mouth and nose protection should be worn during the entire stay.
Are there studies that confirm the effectiveness of the ARMSTRONG application?
In addition to the numerous feedbacks from our customers, there are various scientific studies on different areas of refrigeration applications. If you want to know more, you can find an overview here:
Click here
.
What do I have to consider before/after the application?
Here you can proceed as with normal strength training. Sufficient fluid intake is always essential. Your diet should of course also be tailored to your goal, depending on whether you want to build muscle or burn fat.
Can I treat multiple zones in one session?
Only 1 zone can be treated per session. However, it is also possible to treat 2 zones one after the other in one appointment. Ask us about it in the store.
In which zones can ARMSTRONG be used?
The Armstrong application can help you build muscle in the following areas:
How long does it take to see results?
This is individual for each person, just like with normal training. The lifestyle also plays a decisive role with the ARMSTRONG. Studies show the visible effect after about 4 applications with an average muscle gain of 16% and 19% less fat in the affected areas.
Can I also do strength training?
Additional strength training can also be carried out when using the ARMSTRONGS. We recommend 3 days regeneration time between use and sport or the next use.
to the top
Get everything out of your body
To further maximize your success, you can also combine different offers. Just ask in store about our combo offers.