The most popular application
Our icebox
The cold is like a "restart" button for your body. You enter the ice box. The temperature drops to -110°C. While your everyday stress goes down, your body, mind and soul go up.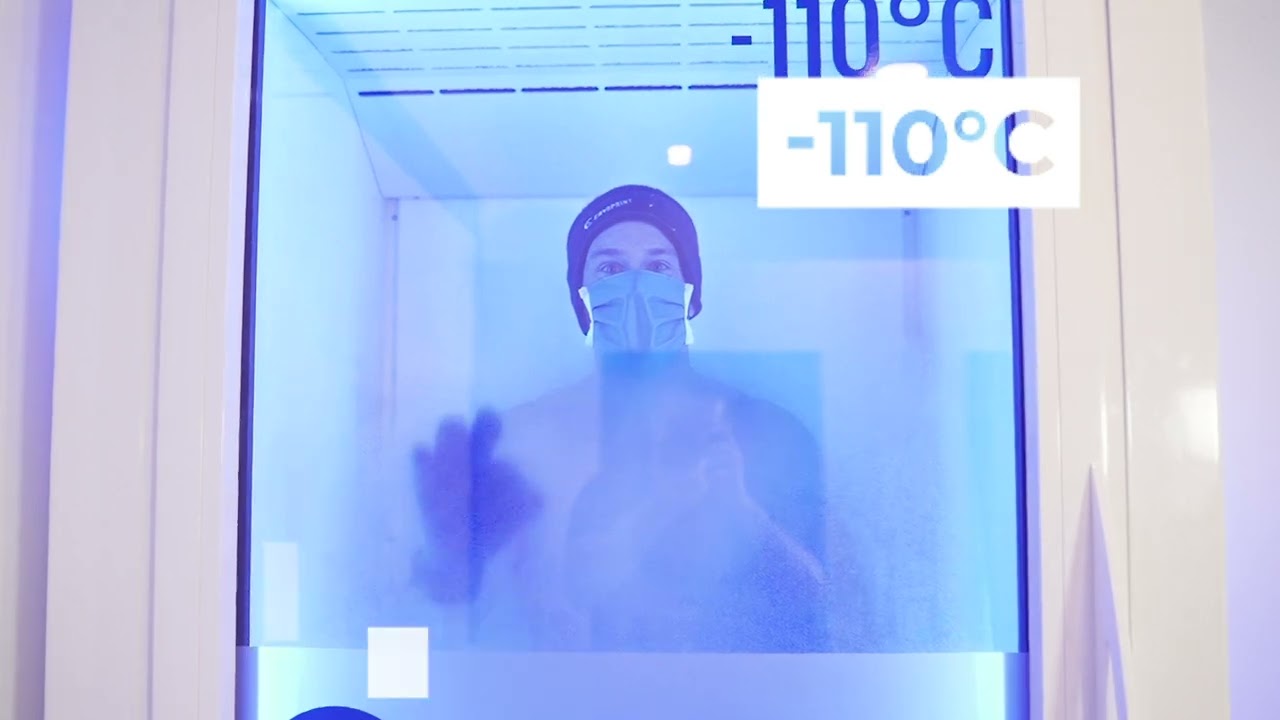 The icebox is like a turbo charger for your body: In 3 minutes to more well-being and performance!
Equipped with gloves, headband, socks and a mask you get into the cool icebox.
Body, mind and soul get the freshness boost in the next 3 minutes at -110 °C.
Already after the application you feel more awake, healthier and have a brilliant body feeling
Book your appointment now and convince yourself!
Enjoy the 3 minute freshness boost at temperatures of up to -110 °C. Let the power of cold convince you. We are looking forward to seeing you!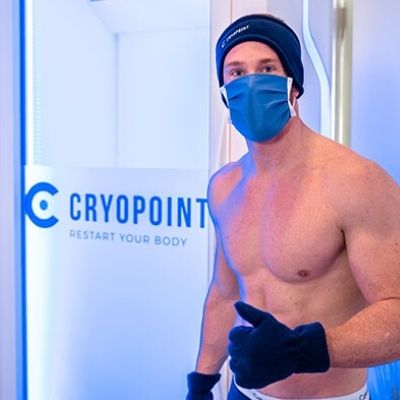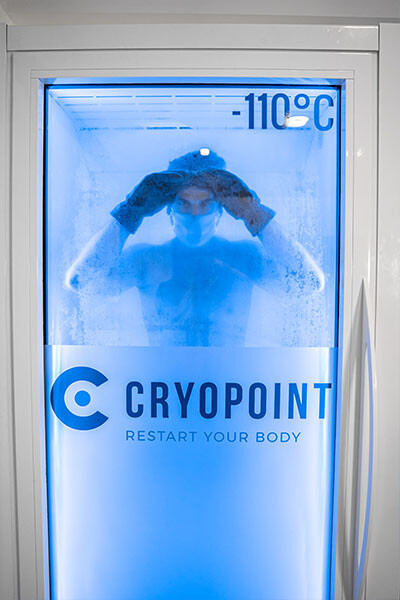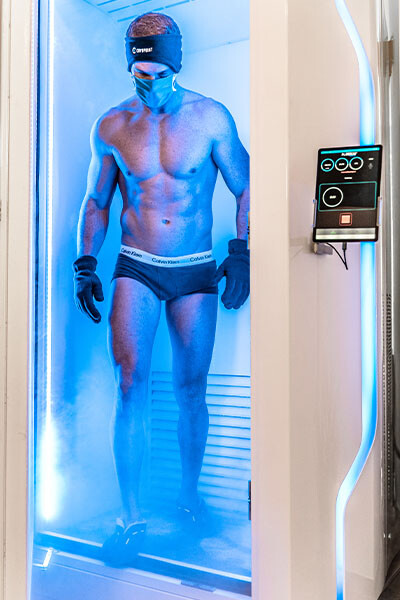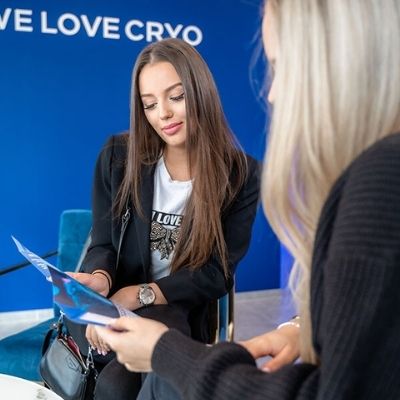 Our Icebox
Your benefits
Activate all the benefits in just one application. It's your new start. Your "like new born"-feeling. Ready?
All-round biohacking: from performance enhancement to calorie burning and anti-aging
comparable with a sport unit, only gentler
instead of downtime, immediately ready for use and stress again
"You can see and feel results after the first application."
3-minute wellness experience with profound immediate effect
ideal for lunch break, shopping or after work
What are you waiting for? Book your appointment now!
Find a location near you and treat yourself to a time-out from everyday life. We look forward seeing you!
We are happy to help you
Do you still have questions?
Feel free to stop by one of our stores if your questions can't be answered. We will be happy to advise you without obligation!
How do I book and pay for an application?
Simply click on one of the "Book appointment" buttons, select the application and a suitable date. Payment is made directly on site.
Who is the icebox trial offer for?
The trial offer is valid for everyone who books an application of the icebox at the respective location for the first time. That is, for everyone except existing customers.
Exposing your body to sub-freezing temperatures can have many different benefits:
Increasing the performance of body and mind
Tighter body and firmer skin
Shorter recovery times
Reduction of stress and physical/mental problems
Boost diet processes
Wellness for body, mind and soul
faster results in sports (e.g. cross-fit, martial arts, marathon, etc.)
And all this is possible in just 3 minutes.
Which application suits me?
On our site you will find information about the procedure and effect of all applications. Just see which one attracts you.
You are unsure? First of all: You can't do anything wrong. Most of our customers start with the ice box and ask for advice on the site about which other applications might suit them. Our team looks forward to talking with you about your goals!
Are there studies that confirm the effectiveness of the icebox?
In addition to the numerous feedbacks from our customers, there are various scientific studies on different areas of cold applications. If you want to know more, you can find an overview here:
Click here
.
What do I have to consider before/after the icebox?
When visiting Cryopoint icebox, we recommend not to apply any creams 3 hours before the application, to bring gloves, thick socks and a mouth-nose mask, as well as not to appear on an empty stomach. The icebox application takes only 3 minutes and is performed in underwear, thick socks and gloves.
How does the icebox work?
If this is your first time with us, you will fill out a check-up so we can get a feel for your current situation as well as your goals. This way we can ideally guide you through your ice box experience.
Then you slip out of your everyday clothes into thick socks and gloves. And off you go: you stand in the ice box. 3 minutes. – 110°C. You can focus completely on yourself or "dance" the cold away to your favorite song.
Afterwards you can get dressed again and start your day with new vitality and many other benefits.
How long does the application take?
In total you will be in the studio for about 10 minutes.
If you are there for the first time, please come 10 – 15 minutes earlier, so that we can clarify your open questions and you can fill out your check-up.
What measures have you taken with regard to Covid-19?
Our hygiene standards are basically Corona-compliant: we disinfect our booths, give 1:1 appointments, and our customers wear mouth-nose masks to protect their airways. Currently, we therefore only had to extend our measures to the extent that the mouth-nose protection should be worn during the entire stay.
To the Top
Get the best out of your body
To further maximize your success, you can also combine different offers. Just ask in the store for our combination offers.