Innovativ. Lukrativ. Top Potential.
Become

successful

with

the

CRYOPOINT

franchise.
Become part of Cryopoint. Become part of the market leader for cold applications. We are looking forward to your inquiry!
A

franchise

partnership

with

a

future!
A Proven Concept franchise system optimized for success: from initial financing to social media marketing.
Appointment utilization in the 1st month
Would

you

like

to

become

your

own

boss

and

get

started?

Then

become

a

CRYOPOINT

franchisee

now!
We are looking for new franchisees in various cities, including Leipzig, Stuttgart, Munich, Hamburg, Berlin, Cologne and many more! If your desired location is not included, no problem! Just contact us with your desired location and we will check your area.
Apply now!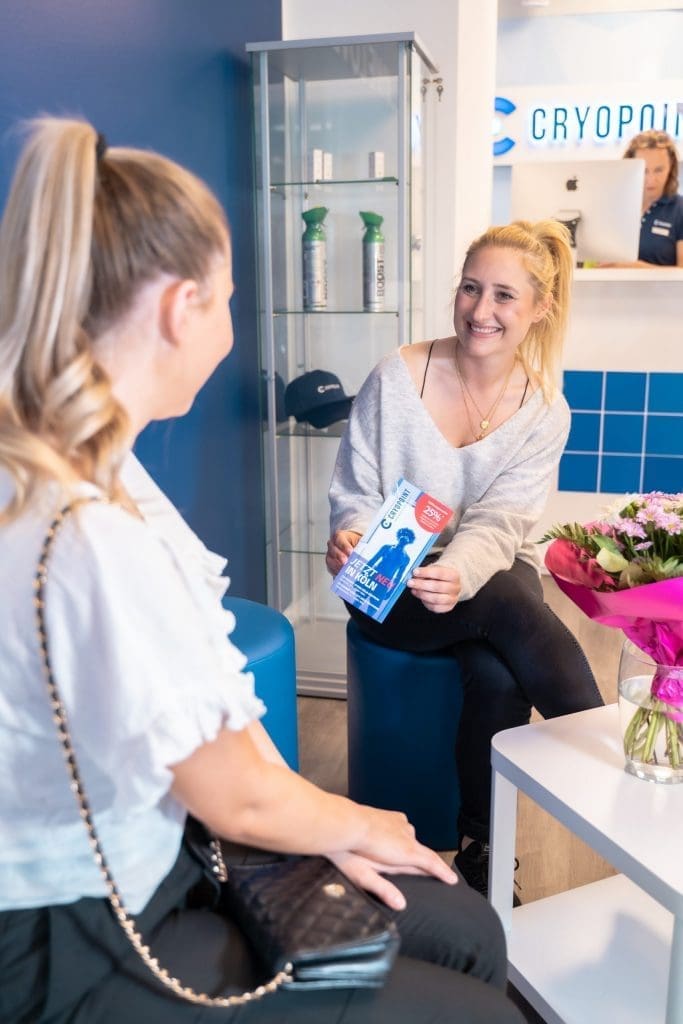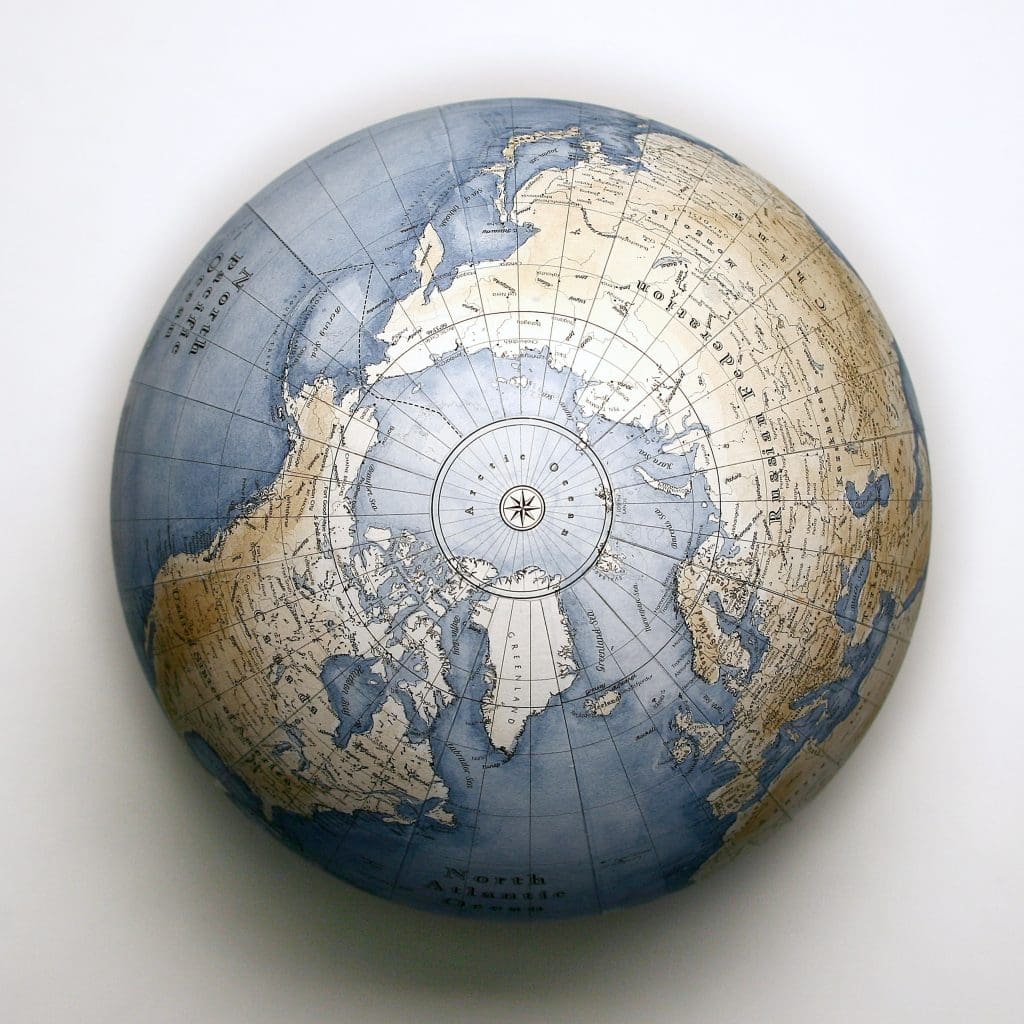 CRYOPOINT IS: market leader for cold applications in German-speaking countries.
THE PRODUCT: Cold applications at the most modern, unprecedented level of quality.
THE PHILOSOPHY: RESTART YOUR BODY – NOW!
THE GOAL: With applications in the premium segment area-wide to help people who want to actively and simply do something for their appearance, their well-being and their health.
STATE OF BEING: Rapid expansion throughout Europe and Germany. Success-optimized Proven Concept franchise system: from initial financing to social media marketing.
YOUR CHANCE: Open your own store with the CRYOPOINT Center or add new revenue opportunities to your practice or studio with the Shop-in-Shop system.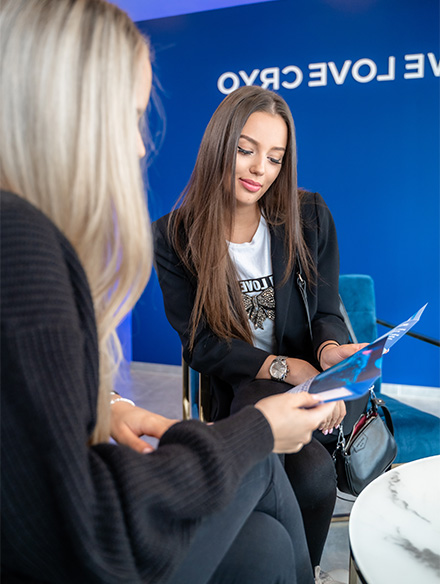 Recognize

your

opportunity

and

become

part

of

the

CRYOPOINT

family.
Restart your Business - NOW!
More

important

than

any

success

calculations

are

the

cool

success

stories

our

franchise

partners

have

achieved

with

us.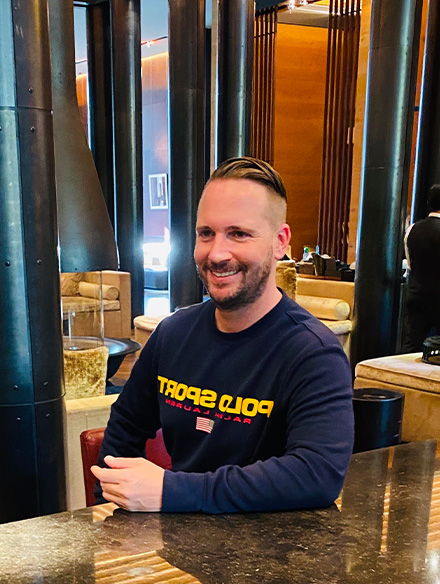 Store Wiesbaden – 23.000 € turnover in the first 3 weeks
Due to an illness, I was in the ice box at the time and also used the Cryospot. I was so excited about the power of cold that I became a real fan. The concept excited me and so I came up with the idea to open a store next to my dental practice. But I didn't expect how enormously successful my start would be!
The phase before the opening was insanely exciting for me….
I felt very well supported. I had a direct contact person from the head office in Hamburg, who worked with me to once a week a video call led and was on hand to answer any questions. The training in the reference store in Berlin was very helpful and great fun: the store manager explained everything perfectly. I was able to put all the theory from the operations manual into practice even before the opening. So I was perfectly prepared for the opening.
The rush was exceedingly great. I was "forewarned" by the opening success stories, but I did not expect this rush. The customers were all thrilled and the appointments were completely booked. One special experience for me was that many potential cooperation partners approached me of their own accord. In addition, some doctors' offices recommended that their patients come to my store right at the beginning. Even the local press approached me. Unbelievable!
The first month was extremely exciting, at the same time very exhausting and very successful: I already had a turnover of almost 23,000 € after 3 weeks.‍
‍What I particularly appreciate about CRYOPOINT is the family atmosphere and the regular exchange of ideas. The support among the franchise partners is also very good. I think it's great that we can all grow together and incorporate our ideas as partners.
What will happen next? I'm actually well occupied for the time being and am concentrating on continuing to successfully run my store in downtown Wiesbaden.In conclusion, I can say that it is incredibly important is that you should approach it with a lot of heart, commitment and discipline, to open a CRYOPOINT store. The rest is done in a family environment where support, vision and fun with the products make a great mix for success.
Store Berlin Mitte & Ku'damm – Here you are a partner with your own ideas
When I started, I was still an employee and at that time I didn't know anything about financing, business plans, concepts, etc. I was not familiar with any of these things. So the beginning was mega exciting and thrilling for me, but also exceedingly exhausting. Because there were many new impressions, experiences and information that I experienced. However, the team more than motivated me with their great energy and was available to me at any time if I had questions or suggestions. I was super supported by the head office, because I had a direct contact person who conducted a weekly update with me via video call and accompanied me step by step.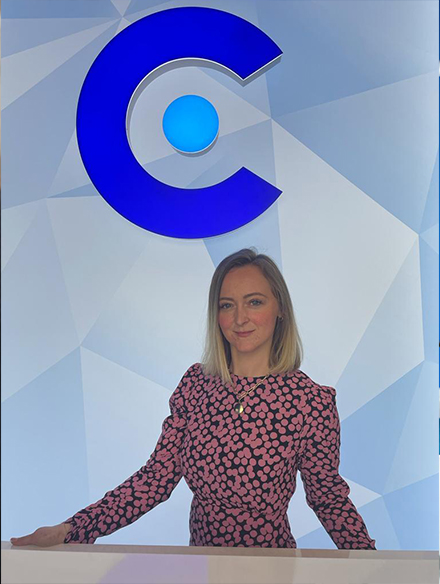 I remember clearly that the schedule was already completely filled even before the opening. On the one hand, this had made me happy, but on the other hand, it had also made me nervous, as I had not expected this at all. My personal sense of achievement was actually the first summer months after I opened. During this time, I was able to break my personal sales record of just under achieve € 27,000.‍
‍At CRYOPOINT you are not a franchisee, but a franchise partner. And you can feel that too. I have the feeling throughout that I am a complete partner. I am listened to, my suggestions and ideas are taken seriously and flow into the optimization of the system.
I would tell everyone who is about to start as a franchise partner not to hesitate too long or be perfectionistic, just do it!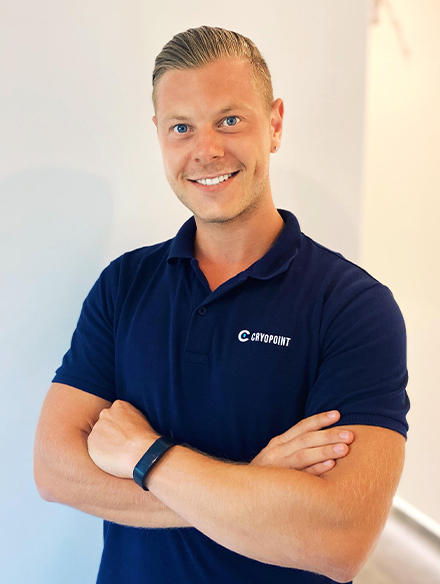 Store Karlsruhe Center – Every day brings a new experience
The beauty of the franchise model is that you can become a part of an established brand right away and not have to reinvent the wheel. An already existing business model enables a targeted and focused entry into self-employment. A well-built franchise empowers its franchise partners and supports them where it can. You have the opportunity to be a part of something extraordinary. And that's exactly what CRYOPOINT has made possible for me.
The sincere and sympathetic contact with those responsible and the overall concept behind CRYOPOINT convinced me to become part of something very special. Ambiguities were quickly resolved and the people in charge were there to help me in word and deed. From start to finish and beyond.
Premium quality equipment is supplied by the company of one of our shareholders: Medner Medical Technology. Through his experience as a medical engineer and as our shareholder, everything was explained so simply and appropriately that I was able to present the devices perfectly in my store directly. Their modernity gives us a quality edge and enormous success. It is not for nothing that we are the market leader for cold applications in German-speaking countries.
‍After everything was settled, it was time for the opening: It was a very nice and relieving feeling to finally get started. Months of preparations and anticipation finally came to fruition. My team and I were so proud of what we accomplished. It great feeling. Moreover, the positive feedback from customers is very fulfilling and a confirmation of the great concept.
‍Already in the first month, we were able to put a smile on the faces of several hundred people: From the very beginning, CRYOPOINT caused a big stir in the city. Our opening quickly made the rounds and attracted many interested parties. Thus, the booking calendar was already fully booked in the opening month – and this despite the difficult situation due to Corona. That our premium service delights customers, is reflected in customer loyalty and very low staff turnover.
‍Since the concept is so diverse, the target group is naturally also very large – there is something for everyone. As a result, I get to know many different interesting people and areas. Special experiences actually occur very often. Especially through the customers: Whether it's the positive feedback from people who have been helped with their fitness goals… Or the touching gratitude from those who can enjoy a better quality of life again thanks to the cold treatments.
4

reasons

why

CRYOPOINT

makes

you

successful

as

a

franchise

partner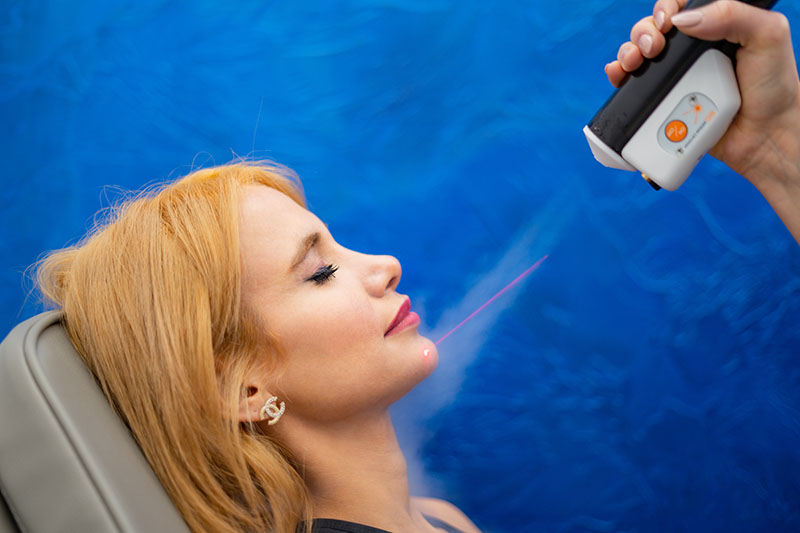 1. Safety through state-of-the-art technology in growing market segment
The use of cold application is not new. However, the combination with modern equipment technology results in completely new possibilities for the most diverse customer segments in the areas of sports, fitness, health and beauty - which continue to be strongly growing markets. Medner Medizintechnik equipment offers unmatched quality certified by TÜV. Exclusive access guarantees a permanent innovative edge as well as high customer satisfaction. This is how CRYOPOINT gives you the competitive edge for your success.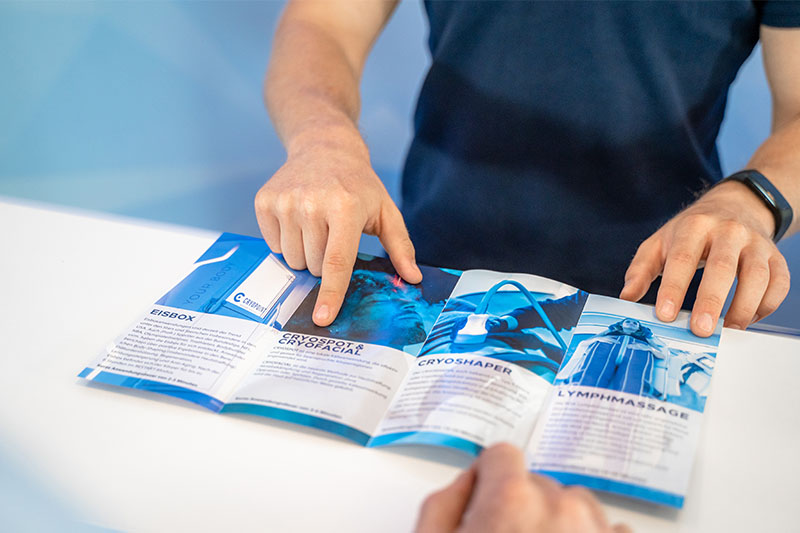 2. Rapid growth: nothing is left to chance here
A comprehensive, structured on-boarding process supports you from hour zero. From the structural implementation of the concept at the location to the comprehensive training of the team to the professionally organized pre-sale before the opening: Everything has already been tested, optimized and made available to you. The bundled expertise of the system management ensures safety and quality, practical support in day-to-day business operations and a sophisticated marketing concept.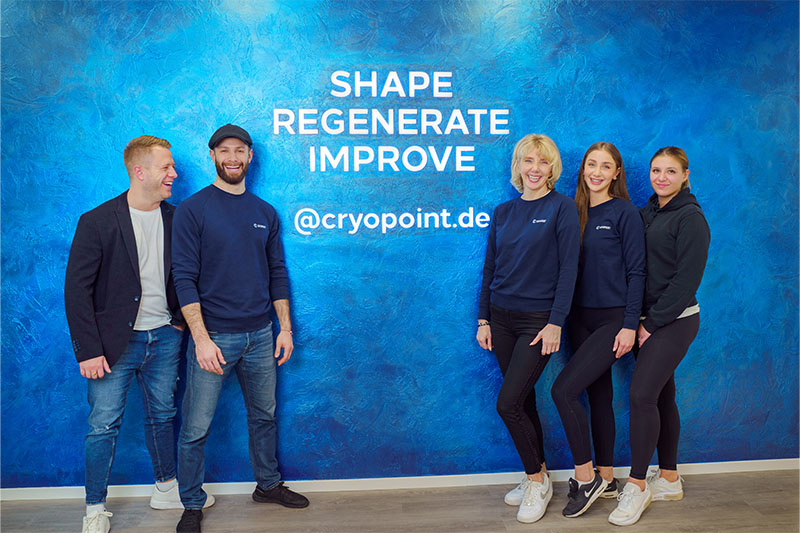 3. You are a franchise partner & part of something bigger
At CRYOPOINT you are not a franchisee, but a franchise partner. And you feel it too: Your ideas, suggestions and wishes are always welcome. We put all the levers in motion that it takes to make you successful. Our training courses are both digitally structured and offline. Most of our partners have especially appreciated the training in the reference stores, as they were involved in the day-to-day operations of the store before they even opened their own. What is it that our partners always say? We are part of the CRYOPOINT family.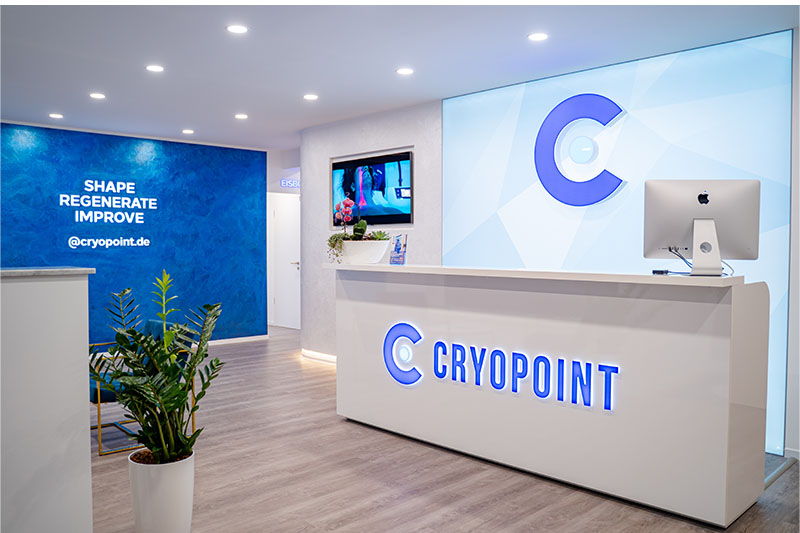 4. Concentrated expertise compressed in one system
In addition to reliability, honesty and fairness, we combine all the expertise you need for your success: Ashkan Esmat, as a medical technology engineer and owner of Medner Medizintechnik, provides know-how about technology, sales and the market. As a full-blooded sports entrepreneur with franchise experience, Felix Hinz provides you with concentrated knowledge about opening, marketing and strategic procedures. Reinhard Wingral brings experience from around 300 franchise projects, as an investor and CEO. The reference operations in Berlin and Hamburg are managed by Anna and Lisa - no detail in the store is foreign to them! And Duplixx has also recently come on board: with their know-how and capital, we will put you on the road to success in an even more targeted way. Last but not least, there is a franchise family all over Germany waiting to support you with their knowledge.
Ready

to

take

the

next

step?
Then you can find out here if you can become successful in our system:
Equity
Depending on the operating possibilities and equipment, you bring in between 12,000 – 54,300 EUR of equity capital.
Lifestyle affinity
You want to set new trends in your city in the areas of fitness, health and beauty.
Vision & Power
You want to be part of a gigantic success story and for that you give everything.
Sales & Team Leadership
Your open personality lays the foundation for inspiring your customers and employees.
Joy of digital
Work with a high-quality, digital operating system that doesn't require you to be a tekki.
Will to succeed
Your hunger for success spurs you on to peak performance and you have a desire for sales and growth.
CONTACT NOW
Ask us your questions and discuss your goals with us. After the initial meeting, we will send you all the information you need to make a decision.
RESERVE YOUR CONTRACT AREA
To make sure your desired location doesn't get snatched away, reserve your area and start searching for the right store location.
START WITH US
We support you every step of the way with the full power of our franchise system. Let's write your success story together!
Book your appointment now!

Bring CRYOPOINT to your city.
The range of services is versatile, with cold forming the focus. The goals of our customers are just as diverse: Anti-aging, mental as well as physical performance enhancement, pain relief, health, regeneration as well as diet support. Each application has its own focus. They work on their own, but also as part of an overall concept.
In the ice box, the entire body is cooled for 3 minutes at -110 °C. The most common goals are: Muscle regeneration, pain reduction, weight loss and performance enhancement.
The Cryoshaper melts fat pads on different zones – without a needle, without a scalpel, without lengthy diets.
The Cryospot is often used for selective pain relief or regeneration, for example, when the knee is injured.
The Cryofacial application is a beauty application that can reduce acne, wrinkles and even small scars.
BOA lymphatic massage is used to remove toxins from the body, reduce cellulite or heaviness in the legs and shorten muscle soreness.
The range of services is versatile, with cold being the main focus. Equally diverse are the goals of our clients: Anti-aging, mental as well as physical performance enhancement, pain relief, health, regeneration as well as diet support. Each application has its own focus. They work on their own, but also as part of an overall concept.
The unique selling proposition of CRYOPOINT results from three aspects
1. A broad range of services that is optimally tailored to the needs of different customer groups. This allows you to address a broad customer segment in your city.
2. A permanent innovative edge, because as franchisor we have exclusive access to the technical developments of the leading manufacturers. This gives us a continuous competitive edge over other suppliers of refrigeration applications.
3. Last but not least, as franchisor we are at the start with a unique team:
A successful entrepreneur with an affinity for sports and franchise experience.
A medical technology engineer with a high level of expertise in cold applications.
A franchise expert with experience from around 300 franchise projects.
The two qualified owners of the reference businesses in Hamburg and Berlin, who are really not strangers to any detail.
Tens of franchise partners who want to grow with you.
And of course our newest partner: Duplixx.
The system headquarters sees itself as co-management in a positive sense, in order to make each individual franchise partner successful in the long term. The support is far-reaching: from the preparation of the business plan, financing support, finding a suitable location and expansion of the business to training in the reference businesses and a sophisticated marketing concept including social media and Google ads – you can be sure: We have thought of everything!
And if not, we look forward to incorporating your new ideas into our onboarding and operations manual!
Yes! Since 2018, the know-how has been systematically developed and tested in two of our own stores. In the meantime, the concept is being further optimized technically, economically and organizationally in four of our own reference stores in Hamburg and Berlin. And is being made available to our franchise partners throughout Europe.
All relevant work processes for the operative day-to-day business in the store, operational management, a sophisticated marketing concept are available for you in the operational manual and beyond.
Either you set up your own store with CRYOCENTER or you expand your existing business with the "shop-in-shop" solution. This is particularly suitable for integration in e.g. physio practices, fitness studios or wellness facilities.
Anna in Hamburg and Lisa in Berlin are highly qualified owners of theReference businesses, who are really not strangers to any detail in the store. The training courses, such as the eight-day job shadowing, take place here and are described by most partners as "the most important step to success". Even in the first week after opening, an experienced store manager from our ranks supports you as a franchise partner on site, so that everything runs smoothly right from the start. The fact that the two are also the life partners of the two founders Felix and Ashkan is another special feature from which our franchise partners benefit.
Absolutely! That's what a franchise system is for: You get an already proven concept in which you benefit from the experience of all partners and the head office. Because we see you not just as a franchisee, but as a partner, we also provide you with exceptionally intensive support in the form of training and calls.
Are you hungry for success?
Do you want to be part of a team – your own in-store and a Europe-wide franchise team?
Do you have an affinity for the health, beauty or fitness lifestyle?
Do you feel like going above and beyond?
If you answered "yes" to these questions, contact us so we can give you all the additional info you need to decide if we're the right fit for you.
We take our pre-contractual duty of disclosure very seriously and are always aware of the consequences of your decision to join the system. We provide you with all the information you need: active, up-to-date and complete.
An experienced consultant, who is very familiar with the CRYOPOINT concept, takes over the preparation of the project description according to the principles of proper planning (GoP). In addition to all the necessary descriptions of the project, the plan contains a detailed investment schedule, a profitability forecast for the first three business years, a liquidity plan for the first 24 months and a proposal for the desired financing structure, including suitable KfW programs. If desired, the consultant will also accompany you to the bank meeting. The support is free of charge, only the travel expenses to the bank meeting have to be reimbursed by you.